With the addition of an optional USB video camera, the Logitech Revue also turns your set into a video chat monitor.
The Logitech Revue is not perfect, however. At launch in the US key TV network sites are blocking the Revue's Chrome browser from playing their content, its Amazon on demand application doesn't yet support HD video streaming (an onscreen message says this is coming), and strangest of all for a Google-based box, its searches are sometimes confusing.
The device is shipping in the US for $299.99, which includes the controller. Logitech has not yet commented on worldwide availability, but without the support of TV networks, it wouldn't be much use in the UK right now anyway. You could view BBC iPlayer, SeeSaw, 4oD and Demand Five etc and any TV that is being live streamed, but you wouldn't be able to watch Freeview channels right now. The Logitech Revue is definitely one to watch, however, as TV is increasingly delivered over the web. We tested the Logitech Revue in the US.
The Revue's Atom processor makes for somewhat sluggish web browsing, and the box's price tag seems excessive for a device that has no storage or DVR capability (although it can at least control the built-in DVR of my Comcast/Motorola cable box, as well as search recorded content on a Dish DVR). You might also quibble with the lack of full universal remote features, the keyboard can control a home theatre receiver, but not a Blu-ray or DVD player.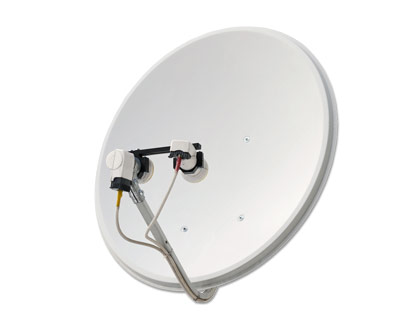 Still, in my tests with a shipping unit, I found more to like than to dislike. For starters, it was exceptionally easy to get up and running. Logitech and Google aren't fooling around with subpar TV quality: The unit expects an HDMI input from your TV source and an HDMI connection to your set (and it comes with a cable to make one of those hookups). It also has a digital audio hookup for a home theatre audio system, if you use one. Finally, you must connect the Revue box (a fairly slim unit about the size of a typical router) to your home network, either via the built-in Wi-Fi or ethernet (I tested it using an ethernet cable connected to a HomePlug AV switch).
Once you plug in the box, the startup wizard directs you to use the power switch on the keyboard, a lightweight unit that is as good as most laptop keyboards I've worked on (a definite plus for anything needing data entry, since most set-top boxes require painful navigation through onscreen keyboards). Its remote features are located mostly on the right side, including a touchpad and button that control the on-screen cursor during web surfing, and a four way navigation button for getting around most other menus.