With the D7000, Nikon has created a new category in its broad DSLR line. The D7000 offers a midrange alternative to the higher-end Nikon D300s and the slightly long-in-the-tooth but more affordable Nikon D90, which the company released in 2008.
Offering a full complement of advanced and automatic features, a new 16-megapixel CMOS sensor, 3D colour matrix metering, good low light performance, full 1080p high definition video, and full-time autofocus in video mode and Live View, the D7000 is an extremely appealing DSLR for enthusiasts and prosumers.
Basic features
Like other DSLRs currently on the market, the D7000 is equipped with manual, semi-manual and automatic exposure options. Two custom setting modes and 19 scene modes round out the basic shooting choices. The D7000's 16-megapixel CMOS sensor gives the camera the second highest resolution in the Nikon DSLR line, equalling the sensor found in the D5100, and bested only by the 24-megapixel sensor in the £5,000 professional level D3x.
The D7000 is more rugged than it seems at first glance. It's weather-sealed for protection against the elements and dust, and it weighs a reasonable 1.5 pounds. Although it's a bit heavier than the D90, it's about the same physical size. I shot comfortably with several different Nikkor lenses, including the 18-105mm kit lens, a 24-70mm lens and a 70-200mm VRII lens. All of the lenses felt well balanced on the body and unlike some of Nikon's entry level cameras, the D7000 accommodates both DX and non-DX lenses.
Photographers who have shot with other Nikon DSLRs will feel at ease with the control layout, but newcomers to the Nikon DSLR family will probably have to spend time reviewing the user manual to become familiar with the buttons and dials. For the most part, controls are arranged conveniently, and Nikon has implemented a couple of really nice adjustments to make Live View, video mode and continuous shooting more readily accessible.
However, since the Function button is buried tightly between the grip and the lens barrel, it's difficult to reach. Another drawback is that the bracket button sits just below the flash popup control, so it's too easy to activate the bracketing function inadvertently when you're trying to pop up the flash.
What's new and notable
In addition to the standard DSLR features and specs, the D7000 offers a number of notable options.
Dual card slots: The D7000 is equipped with two slots that handle SD/SDHC/SDXC cards, providing a lot of flexibility. For example, you can use the second slot for storage overflow or backup. Alternatively, you can record JPEG and RAW files to separate cards, and direct movie files to a separate card as well. Also, the D7000 is the only camera (so far) that can take full advantage of the ultra-high speed Extreme Pro SDHC UHS-I card.
Low light shooting: The native ISO range is 100 to 6400, but you can expand it up to 25,500. Even though you should use such a high ISO setting only when no other options are available, the D7000's low light/high ISO performance is quite good even at that extreme.
Yes, it produces noise at 25,500, and details aren't as crisp as they are at lower ISOs, but the D7000 captures cleaner images at this ISO than many other DSLRs do at more moderate settings. However, you might want to shoot in RAW mode when pushing the ISO above 1600, as you get more control in manually applying noise reduction in ACR (Adobe Camera Raw) versus the D7000's Off/Low/Normal/High noise reduction options.
Video mode and Live View: Outfitted for 1080p HD capture, the D7000's video mode offers Nikon's latest video-centric features, including full-time autofocus and manual exposure control. Video resolution options range from 1920 by 1280 at 24 frames per second to 640 by 424 at 30fps, with five setting combinations in between.
The D7000's new 39-point autofocus works well in still mode, but it isn't as responsive in video and Live View modes. Although that isn't much of an issue in Live View (which is mostly for use with stationary subjects), you can see and hear the lens searching while shooting video. Fortunately, you can adjust the D7000's microphone sensitivity and, better yet, attach an external microphone such as the Nikon ME-1 to lessen or eliminate the AF noise.
More special features: Among the other features that add to the D7000's strengths are multiple exposure and interval shooting (perfect for stop motion videos, which are really hot these days), a virtual horizon graphic indicator and continuous shooting at up to 6fps.
Performance, image quality and video quality
Still image quality in our tests was good in automatic mode and first rate when we used manual controls. Rich colours and generally spot-on exposures are the norm, but aesthetic preferences for more vivid (or subtle) colour are easily achieved, as are adjustments to contrast, sharpness and white balance.
The camera keeps high ISO image noise well under control, particularly if you shoot in RAW mode. Nevertheless, JPEG images are more than acceptable, even when you push the camera to about ISO 1600 (depending on the scene and the print size).
Your lens choice will, of course, affect image sharpness, chromatic aberration and other aspects of image quality, so choose your optics wisely. The 18-105mm kit lens did a good job of delivering well focused images in our trials.
In our lab tests, the D7000 earned a word score of Very Good for exposure, and a mark of Good in the colour, sharpness and distortion categories. Click any of the images to view the full-size photos we used for our lab tests.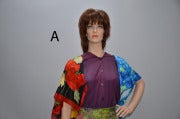 Flash Exposure test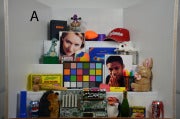 Still life test (auto)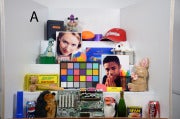 Still life test (manual)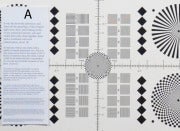 Sharpness/distortion test

The camera's video quality is quite good as well, particularly in bright light. Under low light conditions, colours may be a little splotchy and grainy. As mentioned earlier, footage can seem dizzying (and noisy) as the lens searches for its autofocus point.
Still, the D7000 is capable of producing videos that are on a par with and in many cases exceed those of similarly priced DSLRs. In our lab tests, the D7000 received a word score of Good for video quality, and a rating of Superior for audio quality. The video test did not use the auto-focus feature.
Here are sample clips that we shot in bright indoor lighting and in low light with the Nikon D7000. For the highest quality clips, select 1080p from the drop down menu in the lower right corner of each player.
OUR VERDICT
If you're ready to get serious about your photography, the Nikon D7000 is well equipped to help you transition to the next level. It has a sophisticated feature set, top notch performance and highly pleasing image quality. Expect a challenging learning curve, though, particularly if you want to take advantage of everything this camera has to offer. It's easy to get lost when digging deep into functions such as autofocus and its multiple choice menu, but exploring the D7000's many options is well worth the effort. Beginners may want to check out entry level cameras such as the Nikon D3100 or the Canon T3i for more user friendly features (and prices).
If you purchase or own the D7000, be sure to update the firmware. Nikon issued a firmware update on April 25 that addresses several issues (none of which we experienced).